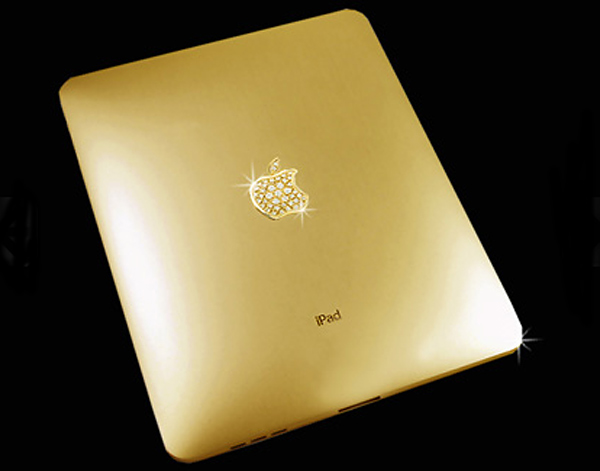 Not content with your
iPad2
looking like everybody else's? Leave that problem to UK designer Stuart Hughes, who has done it again with his abilities to turn any high end gadget even more luxurious than it needs to be. Feast your eyes on the iPad 2 Gold History Edition.
It features a sparkling Apple logo made with 12.5 cts of 53 flawless diamonds embedded into 2000 grams of 24 ct gold, a single cut
8.5ct flawless
diamond
inlaid in its own platinum surrounded by yet another 12 diamonds for the home button, a frame made with 75 million year old Ammolite and get this -- shavings from a Tyrannosaurus Rex's thigh bone.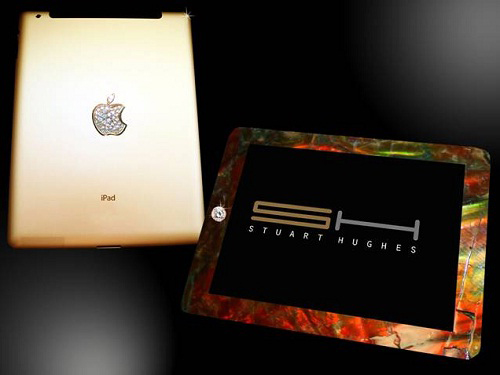 That's right, there are remains of a 65 million year old DINOSAUR in this !t's a bit gaudy, but if you want originality (ignoring the fact that there's two of these in existence), this baby is it. As expected it costs a pretty penny though
. £5,000,000.00
, to be exact. That's about $8,250,000 for those of us across the pond.
Phew
!